Eastenders has been released on VHS, DVD and later on Youtube, below shows what has been released and on what format. 
VHS
Since the early years of Eastenders a five VHS's and one VHS Boxset has been released in the United Kingdom by BBC Video.  
Indivual releases
- The Queen Vic  (released 1986)
- The Den & Angie Years (released 31 October 1994)
- The Mitchells - Naked Truths (released 1 October 1999)
- 15 Years Of Eastenders (released 14 February 2000)  
- Slaters in Detention (released 10 November 2003)                                      
Box-sets
- The First 15 Years (The Den & Angie Years/The Mitchells - Naked Truths/Happy 15th Birthday) 3 VHS Box Set 
DVD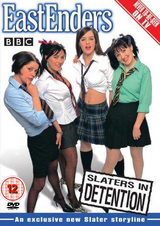 Only two Eastenders DVD's have been released by 2entertain (BBC DVD)/ BBC Warner (US & Canada)
Released 10 November 2003 (UK) / 1 March 2005 (US & Canada)
Feature 57 Minutes                                               

                                                                           
Special Features:
Out-takes 
Alternate Ending Little Mo's Trial
"Slaters Revealed" & "Sparks Will Fly" (Behind the Scenes Documentaries) 
Photo Gallery
Note: A 22 minute taster was release as part The Mirror's free DVD give away 15 November 2003. Promotional DVD includes
Features:
Slaters in Detention opening sequence
Flashback sequences
Photo Gallery
Behind-the-scenes EastEnders Revealed documentary highlights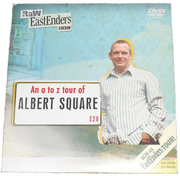 An A-Z Tour of Albert Square
Released: October 2005 (UK)
Note only released as BBC's Reading and Writing (RaW) campaign.
Interactive DVD game
Unlock classic clips by answering 25 questions
Runtime: 80 Minutes  
Released: 8 February 2010 (UK) / 7 February 2011 (AU)
Feature: 60 Minutes                                                                                                     
Special Features:
25 classic moments from a quarter of century of Eastenders
Out-takes
Trailers - "They're Back" and "Jackson 5" 
Online
Youtube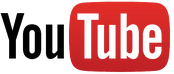 Since 1 December 2012 the BBC have released the first 54 episodes of Eastenders on their Eastenders Youtube account, the following year on 23 July 2013 they uploaded a further 14 episode bring the total to 68 episodes that have been made available see the first 68 episodes by Clicking here
BBC Store
Since 5 November 2015 the BBC have released the episodes with the earliest being Episode 4900 (4th August 2014). According to BBC Worldwide more will be added in the future.
Click here to see
In December 2015 a selection of Classic Christmas episodes were made available on BBC Store.
Click here to see
Ad blocker interference detected!
Wikia is a free-to-use site that makes money from advertising. We have a modified experience for viewers using ad blockers

Wikia is not accessible if you've made further modifications. Remove the custom ad blocker rule(s) and the page will load as expected.