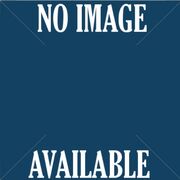 Spring Lane is an unseen street in Walford near Bridge Street. It was previously a Street market. In a 2014 storyline its threatened of closure along with Bridge Street Market but after a campaign against the council from Bridge Street Market it was announced that Spring Lane Market would be closed a merged with Bridge Street Market Donna Yates and Pam Coker move their stalls to Bridge Street Market.
In an episode dated 16 December 2014 Kat Moon mention she was taking her dresses off the stall and bring them to the Rag Man on Spring Lane. 
In an episode dated 10 April 2015 Jim Branning's phone book is seen and on one of the pages in mentions that there is a Vet on 2 Spring Lane.
In an episode dated 30 July 2015 during Coker & Sons Funeral Directors centenary Les Coker recalled that his Great-grandfather Herbert Coker set-up the business on Spring Lane in 1915 and the business later moved to Turpin Road in 2014.
In an episode dated 18 August 2015 Les Coker mentioned when Laurie Coker died he went to "The Pig and Whistle" on Spring Lane with Claudette Hubbard.
In an episode dated 20 October 2015 Kathy Sullivan asked Claudette Hubbard if she use to work in the Roxy on Spring Lane, she confirmed she did. In an episode dated 7 December it was stated that Eric and Peggy Mitchell use to drink there.
In an episode dated 18 February 2016 Pam Coker asked Donna Yates is she had Spring Lane Cyril's phone number.
In 1981 Walford Council was expanding the Spring Lane estate. Claudette and Henry Hubbard were arguing. Henry went onto the balcony for a cigarette. Claudette then push him over the edge and then she buried him on the Spring Lane estate.
In an episode dated 4 May 2016 Pam mentioned she uses to be a social worker and worked in the offices on Spring Lane and knew Hilary Taylor.
In an episode dated 15 July 2016 an old letter sent to Paul Coker that Pam Coker had hidden had the address 1 Penbrook House, Upper Spring Lane, Walford, E20.
Gallery