Something Outa Nothing is a song written by Simon May, Stewart James and Bradley James, for the BBC soap opera EastEnders. It featured in an EastEnders storyline in 1986 and was recorded by actors Letitia Dean and Paul J. Medford. It was released as a single in 1986 reaching #12 in the UK Singles Chart.
The song in EastEnders
In 1986, Dean and Medford's characters, Sharon Watts and Kelvin Carpenter, were members of a band called The Banned, along with Simon Wicks, Eddie Hunter, Ian Beale and Harry Reynolds. They entered a competition for young musicians, and both Harry and Simon vowed to outdo each other by writing the best song to perform. Simon's song, "Every Loser Wins", was preferred by the rest of the band, but as Harry owned all the instruments and equipment, they were forced to pick his song, "Something Outa Nothing", for the contest. Harry then sabotaged the performance and the band were booed off stage.
The song was played in the episode broadcast on 24 August 2010 when Ian found a cassette tape and played it to his family.
Music Video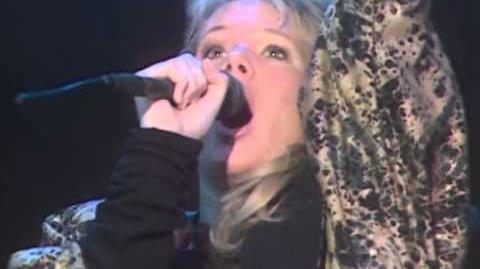 Ad blocker interference detected!
Wikia is a free-to-use site that makes money from advertising. We have a modified experience for viewers using ad blockers

Wikia is not accessible if you've made further modifications. Remove the custom ad blocker rule(s) and the page will load as expected.