Ned's Computer Repairs Shop

Ned's C.R.S. Sign
Information
Address
55 George Street
Owned by
Ned
Used for
Repairing Computers
Occupied by
Ned
Ned's Computer Repairs Shop is a technical repair shop located on George Street.
History
The shop has never been mentioned before.
It opened in 2000, Along with Hungry Hank (to the left). And Lock Fast (now Tattoo Parlour) (to the right). For short it has been mentioned as Ned's C.R.S.
Gallery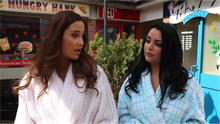 Ad blocker interference detected!
Wikia is a free-to-use site that makes money from advertising. We have a modified experience for viewers using ad blockers

Wikia is not accessible if you've made further modifications. Remove the custom ad blocker rule(s) and the page will load as expected.