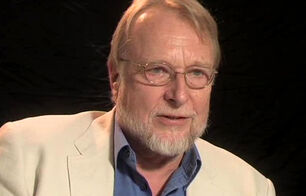 Michael Ferguson
(born 14 June 1937) was the executive producer for EastEnders from 1989 until 1991, handing over to
Leonard Lewis
.
Michael had previously been the EP of The Bill. Since the departure of Tony Holland and Julia Smith in early 1989, the show had been suffering greatly under new producer Mike Gibbon and Ferguson was bought in to bring back the gritty feel to the show. This involved introducing the roguish Mitchell Brothers aka Phil Mitchell and Grant Mitchell, Nick Cotton trying to poison his mother Dot Cotton and Diane Butcher's homelessness after running away from home.
Ad blocker interference detected!
Wikia is a free-to-use site that makes money from advertising. We have a modified experience for viewers using ad blockers

Wikia is not accessible if you've made further modifications. Remove the custom ad blocker rule(s) and the page will load as expected.