Julia Smith

'
Portrays/Role
Creator, Executive Producer
Duration
1985–88
D.O.B
26 May 1927
Died
19 June 1997
Contact
Julia Smith
(26 May 1927–19 June 1997) was a television director and producer.
In 1983 the BBC contacted Smith and Holland to create a new popular bi-weekly serial drama. Two ideas were given to them, one about a caravan site, the other about a shopping arcade. Neither of them liked either of the ideas, and demanded to be able to create something about what they knew - in the words of Smith - "London - today!"
Together they came up with the idea of a serial set in the East End of London in a Victorian Square. When casting for the show, Smith had the guideline 'Only genuine Eastenders need apply'; it was this that gave her the idea for the name of the show, which would be called EastEnders after other names were rejected. Originally the show was to be called Eastenders, but Jonathan Powell, then Head of Drama at the BBC who had commissioned the show, made the tentative suggestion that the second "e" didn't look good on paper, and said that perhaps it should be capitalized. It was, for which Smith later said "...we were eternally grateful to him!"
Traditionally, the end music to EastEnders begins with dramatic drums, but occasionally, especially when a character departs, a piano introduction is used. This is called Julia's Theme, after Julia Smith.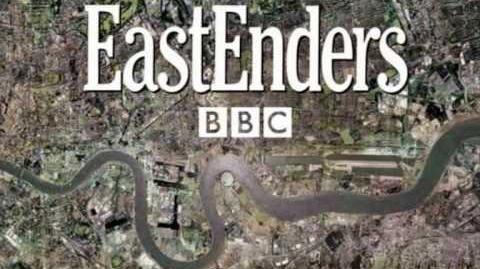 Gallery
Media offices
Preceded by


None

Executive Producer of EastEnders
1985–1988
Succeeded by
Mike Gibbon
Ad blocker interference detected!
Wikia is a free-to-use site that makes money from advertising. We have a modified experience for viewers using ad blockers

Wikia is not accessible if you've made further modifications. Remove the custom ad blocker rule(s) and the page will load as expected.