Current
Mick Carter
Mick has been through quiet a lot since last week, with the training for the fund raise swim and then being pulled over by the police afterwards for kerb crawling. He pleaed guilty at the court infront of
Cora
and
Linda
 to cover up 
Ian
, Mick didn't even do this to start with and then Cora turns her back on the Carter's because it was her daughter 
Rainie
 who was the prostitute. Later on she humiliates Mick infront of the whole pub and his family saying that he was arrested for kurb crawling, even though Mick didn't agree to what Ian did the night Lucy was killed he still didn't say that he had anything to do with it.
Previous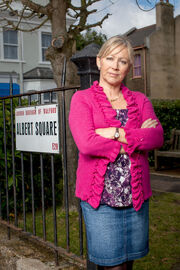 Carol Jackson
Carol has been going through a lot lately as she has booked a appointment for her operation, but not only that she also finds out the day before her operation she answers
Charlie's
phone and it turned out to be
Nick
calling who was suppose to of died in March.
Older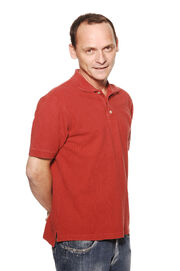 Billy Mitchell
Billy is some connection to
Lucy Beale's
murder as he was found by
Lee
arguing in the street, But on the bright side Billy has now got a new job with
Les Coker
as a
Funeral Director
.