It's Linda's birthday party at The Vic and she has an announcement for Mick. Dean's accusations hit home with Shirley but does he mean them? Patrick tries to put on a brave face and ignores recent troubling events.
More detail
The Carters finally get to meet Johnny's new boyfriend Gianluca as the family gathers for Linda's birthday party, and although the guest of honour feels awkward, she tries her best to be happy for her son. Dean criticises Shirley's attempts to be a responsible mother, and Billy vows to pay back everything when Tina discovers he has been stealing electricity - but Tosh isn't quite so understanding. Patrick puts on a brave face as he struggles to cope with what's been happening, and at the end of the night, Linda has an unexpected announcement for Mick.
Gallery
Video preview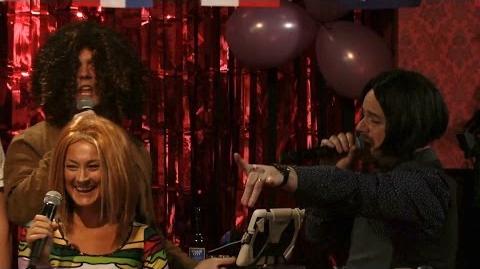 Ad blocker interference detected!
Wikia is a free-to-use site that makes money from advertising. We have a modified experience for viewers using ad blockers

Wikia is not accessible if you've made further modifications. Remove the custom ad blocker rule(s) and the page will load as expected.