Synopsis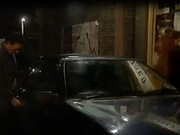 Frank Butcher
is still the proud owner of a bridging loan and wants the sale of one of his flats to
Phil Mitchell
to go through. 
Sanjay Kapoor
is worried that his wife
Gita Kapoor
and the baby daughter
Sharmilla Kapoor
has left him for good. 
Ricky Butcher
is not happy that
David Wicks
seems to be getting his feet under the table at the car lot.
Steve Elliot
tries to sweet talk
Grant Mitchell
into giving him a job at
The Queen Victoria
while 
Sharon Mitchell
is away in America. Steve says he will work all the hours Grant wants and will run the place. Grant agrees and also agrees to let him stay at the pub, a live in barman. Frank's sale goes through and he hands the keys over to Phil Mitchell who is now the owner of a flat. Frank plans a meal to celebrate being saved from financial ruin.
Richard Cole
is getting closer to
Bianca Jackson
.
Kathy Beale
sacks her son
Ian Beale
for catering on the quiet and cutting her out. Tricky Dicky Cole takes Bianca back to his flat.
Cast
Ad blocker interference detected!
Wikia is a free-to-use site that makes money from advertising. We have a modified experience for viewers using ad blockers

Wikia is not accessible if you've made further modifications. Remove the custom ad blocker rule(s) and the page will load as expected.