Home
Talk

0
1,826pages on
this wiki

---
Preview Episode: ""I can't get my head around all this!""
Motherhood (and DIY!) takes its toll on Kim in Monday's episode.
---

On TV: Thursday 29th January 2015

Mo Harris: Come on, girls! Get your stretchy skirts for a tenner. Extra lycra, cheaper than a tummy tuck.
---
---




Unknown name played by Denise Van Outen
Unknown name played by Andrew Sachs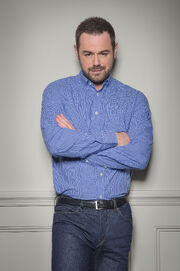 Mick Carter
Mick has been through quiet a lot since last week, with the training for the fund raise swim and then being pulled over by the police afterwards for kerb crawling........
Read More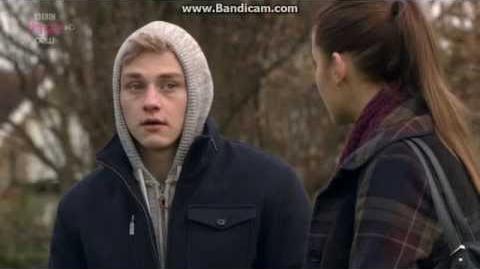 ---
If you need help with anything on this wiki PLEASE contact either of us:
Kelvin 101 | Soapslover96 | Benny1982
as we will be happy to help (if you don't get a response within 1 week please contact a different user from above).
---

Check out the Latest News and Spoilers here Spoilers and released each and every Tuesday.

                 Help out and create articles.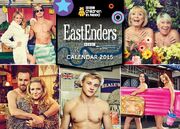 Why not show your dedication to the show by buying the Eastenders 2015 Calendar, £5.00 will be donated to Children In Need. It cost £10.00 + £4.25 for postage
(Note: You are only required to pay postage on your first order)
To read more Click here
To watch behind the scenes of the photo shoot Click here


Latest Episodes
Catch up on the last 30 Days over 7 Hours of Episodes to watch

Catchup Here
Catch up on the last 4 Weeks of Eastenders Omnibus

Catchup Here
(Note: Eastenders Omnibus will no longer exist after April 2015, this due to low television ratings.)
The buttons above links to BBC iPlayer, all content is provided by BBC iPlayer and we are not responsible for the content of any external websites.
Countdown until 30th Anniversary episode February 19 2015 19:30:00

Loading RSS data...

Tweets by @EastEndersWiki
</center>