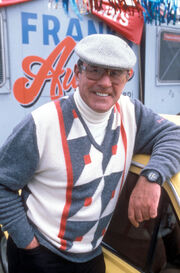 Since 1988 the Butcher family have been major characters in EastEnders. From Cockney gravel-voiced car salesman Frank Butcher to his grandchildren Liam Butcher and Tiffany Butcher, they have seen all in life. Here is their family tree.
Family tree
Ad blocker interference detected!
Wikia is a free-to-use site that makes money from advertising. We have a modified experience for viewers using ad blockers

Wikia is not accessible if you've made further modifications. Remove the custom ad blocker rule(s) and the page will load as expected.