Series 2 Episode 3


Promotional image for the episode
Featured Family
The Carters
Actors Featured
Danny Dyer
Kellie Bright
BBC transmission date
1 January 2016
Duration
28 minutes
Executive Producer
Dominic Treadwell-Collins
Director
Matt Taylor
Producer
Matt Taylor
Navigation
Previous episode
Back to Ours: Series 2 Episode 2
Next episode
None
Pull up a 'Fred Astaire' (chair) and have a 'giraffe' (laugh) with Danny Dyer and Kellie Bright as they take a look at their EastEnders story so far.
Video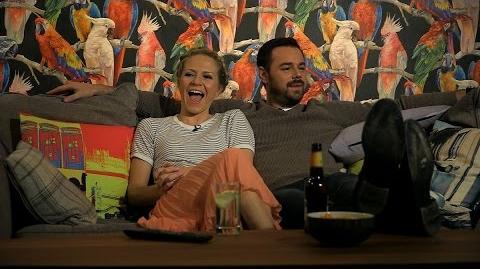 Ad blocker interference detected!
Wikia is a free-to-use site that makes money from advertising. We have a modified experience for viewers using ad blockers

Wikia is not accessible if you've made further modifications. Remove the custom ad blocker rule(s) and the page will load as expected.