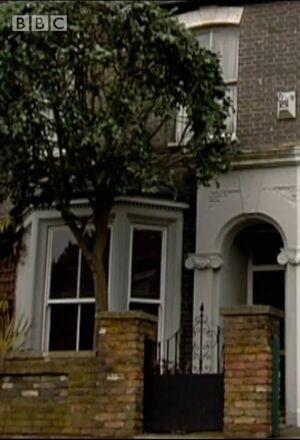 Number 29 Albert Square was first owned by Ian Beale, he lived there with his family wife Cindy and children Peter and Lucy. Ian also owned number 27 The property was repossessed after he went bankrupt and the building was converted into flats again. 
Deaths
There has been two deaths within this house.
Harry Osbourne died here of natural causes in 1990.
James Branning died of Sudden Baby Death Syndrome in 2010.
29A
History
No 29 Albert Square was built with the rest of the square in the 1890s. From about 1915 to 1950 members of the Osbourne family lived there, including Harry Osbourne. Harry emigrated in 1950.
Current Residents
Past Residents
29B Albert Square
History
In 2005 Dennis and Sharon Rickman lived in this property for a number of months. Later in December 2009 Ronnie, Roxy also with new daughter Amy Mitchell. It is currently owned by Bramford and Co and in an episode dated 7 August 2015 Buster Briggs is seen trying to talk the Estate Agent into letting him Lett the house but it has already been taken of the market.
Current Residents
Past Residents
Gallery
Exterior
Interior
29B
Ad blocker interference detected!
Wikia is a free-to-use site that makes money from advertising. We have a modified experience for viewers using ad blockers

Wikia is not accessible if you've made further modifications. Remove the custom ad blocker rule(s) and the page will load as expected.